Sooooo, I've been busy. A lot has been updated / added on Junebug vs. Evil. We got :
A working weapons menu.
New autumn trees.
Updates to the idle animation.
In progress - Dodge roll!
New muzzle flash.
AND a brand new weapon! The Lever Action Rifle. This bad boy can pierce through enemies while doing high damage to targets further away. I guess playing too much Red Dead Redemption 2 sorta has side effects when making a game.
ALSO : An entirely new aiming / weapon system! :O
Junebug now has separate arms from his main body that hold the weapons and follow the mouse cursor allowing full 360 aiming. This opens up a lot more in terms of gameplay and also makes it very very very easy for me to make more weapon assets for him.
Pretty happy with this month.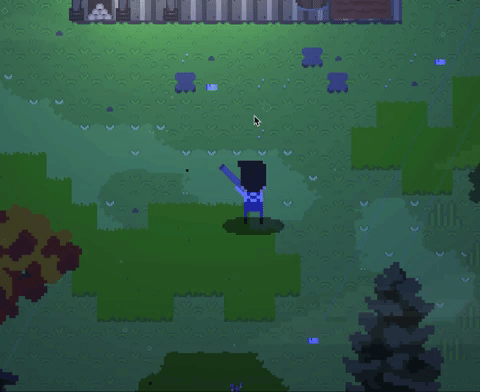 That last image is the current playzone. ;)